Product Introduction
---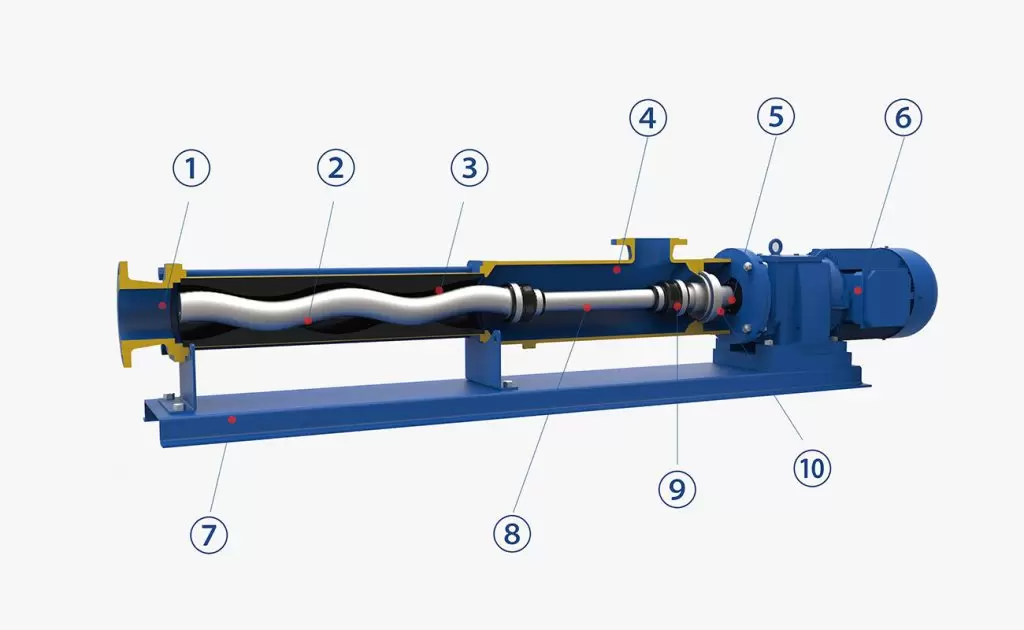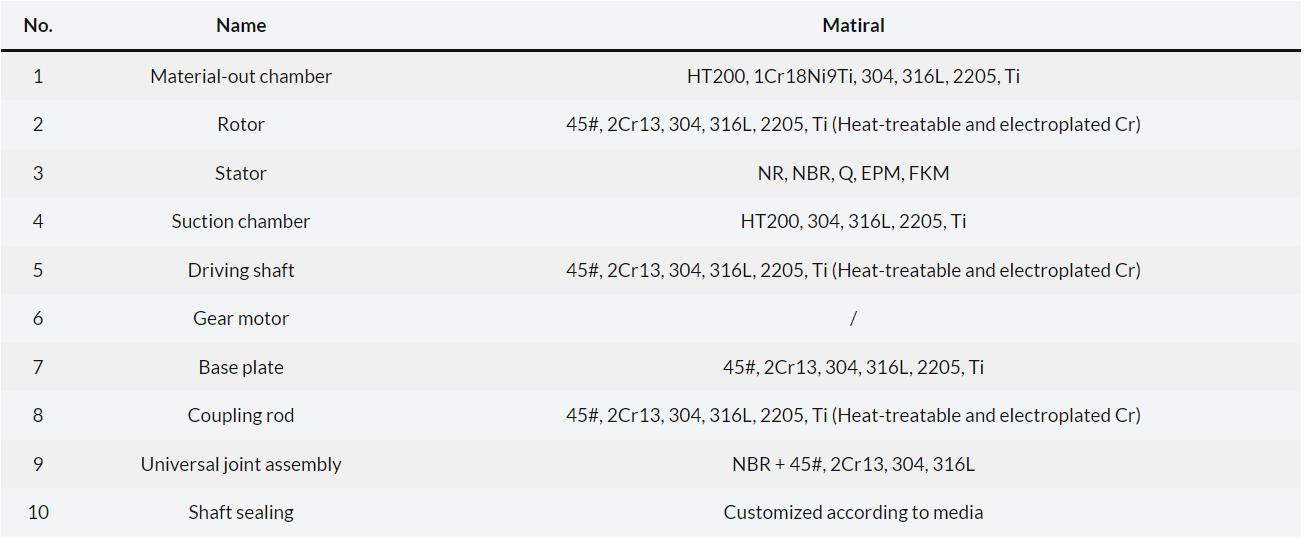 Essential details
---
Type: G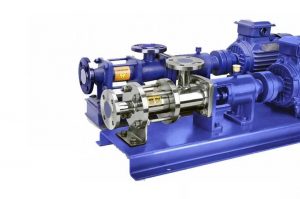 Warranty period: 2 years (except for wearing parts)
Maximum flow: 150m³/h
Maximum pressure: 1.2Mpa
Suitable for: conveying high-viscosity media; media containing solid particles or fibers.
OVERVIEW
---
A g-type screw sludge pump is an internally meshing closed screw pump, a rotor-type positive displacement pump. The screw pump has strong adaptability to the medium, stable flow, slight pressure pulsation, good suction performance, and can transport all kinds of flow. In addition to the media, it can also transport highly viscous media, media containing hard suspended particles or solid particles, and media containing fibers, with suitable adjustment performance, wide range, and high efficiency.
Product parameter table
---
960

0.75

25

25

1.5

25

1.5

960

1.5

40

32

2

30

2.2

960

2.2

50

40

2.5

35

3

960

3

65

50

3

40

4

12

960

4

80

65

3.8

45

5.5

14

720

5.5

100

80

5

50

7.5

22

720

11

125

100

6

60

15

38

720

11

150

125

8

70

18.5

56

630

15

150

150

10

80

30

100

500

30

200

200

15

110

55

150

400

45

250

250

20

150

90
Application
---
G-type screw sludge pump is used in food, chemical industry, petroleum, power plant, papermaking, metallurgy, mining industry, sewage, river pond dredging, etc., supporting filter press, high-lift conveying materials (honey, bean paste, mud, mortar, chemical Liquid, liquid medicine)