The stator of the NETZSCH screw pump
---
The stator of a screw pump stator is mainly made of rubber. Because it needs to form a closed meshing cavity with the rotor, it is an interference fit with the rotor. When the rotor (main shaft) rotates and causes continuous friction, it will wear naturally.
Stator material
One of the most important parts is the stator in the screw pump, the high quality of the stator is determined by the vulcanization process of the rubber.
The strict control of raw materials selection, the mixing process, and the final analysis in the laboratory ensure the high quality of products and long service life.
In close cooperation with our customers, we define the material's properties to fulfill the customer's demand. In addition, based on our long-term experience in plastic injection, concerned about the safety of production and reduced costs, and the results are compared to ordinary products, we have a better performance of the selected material solutions.
Tubes Material
The stator tube options include low-carbon steel and stainless steel
Special materials: 316L, 904L, and CD4MCu dual-phase stainless steel, which can operate at temperatures as high as 150 degrees
The tubes Material of the NETZSCH screw pump stator
Rubber: NBR;  EPDM;  FPM;  SI
Stator shell: Q235; SUS304; SUS316L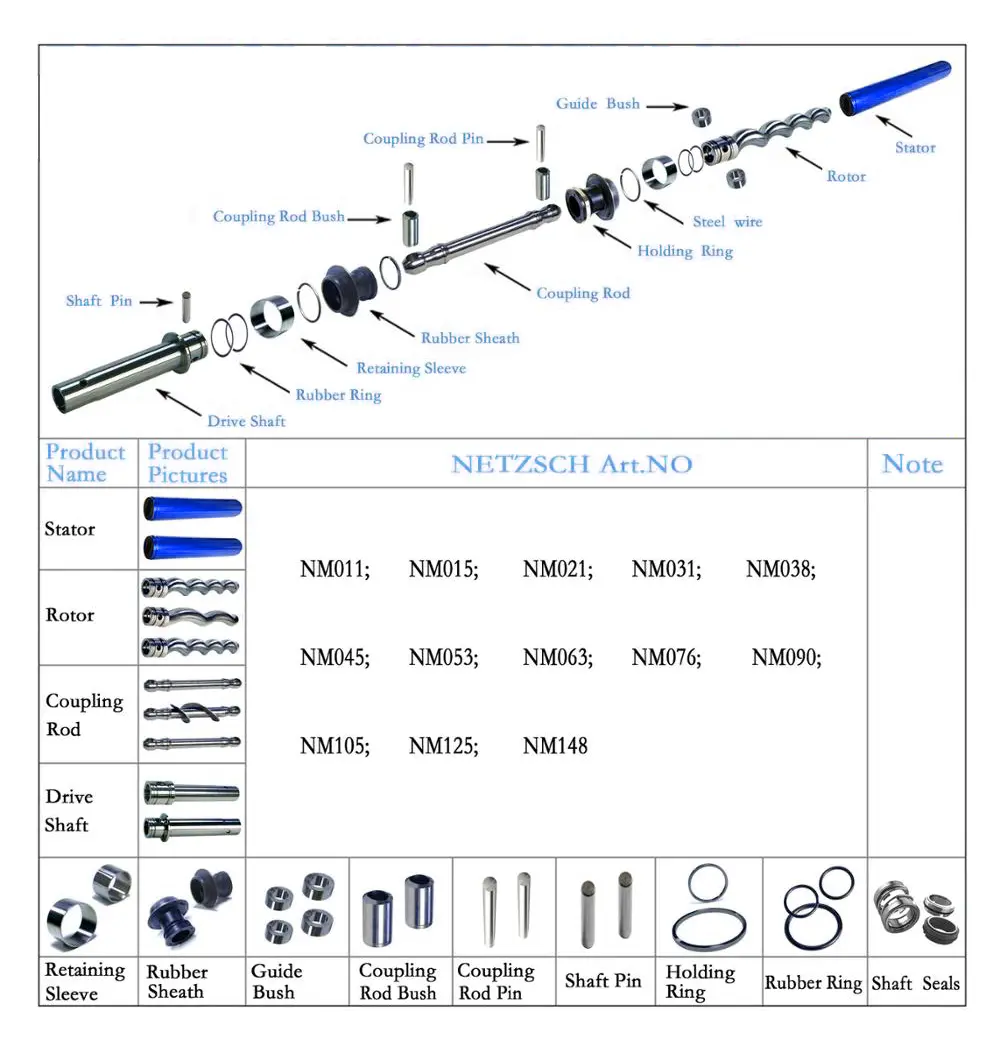 What can we do?
---
As customers become more and more focused on running and maintaining costs, in evaluating the conservation and efficiency of the factory, we need to consider priority the price and supply capacity of spare parts.
We use our engineering knowledge and production capacity and are capable of producing excellent quality and price-competitive spare parts.